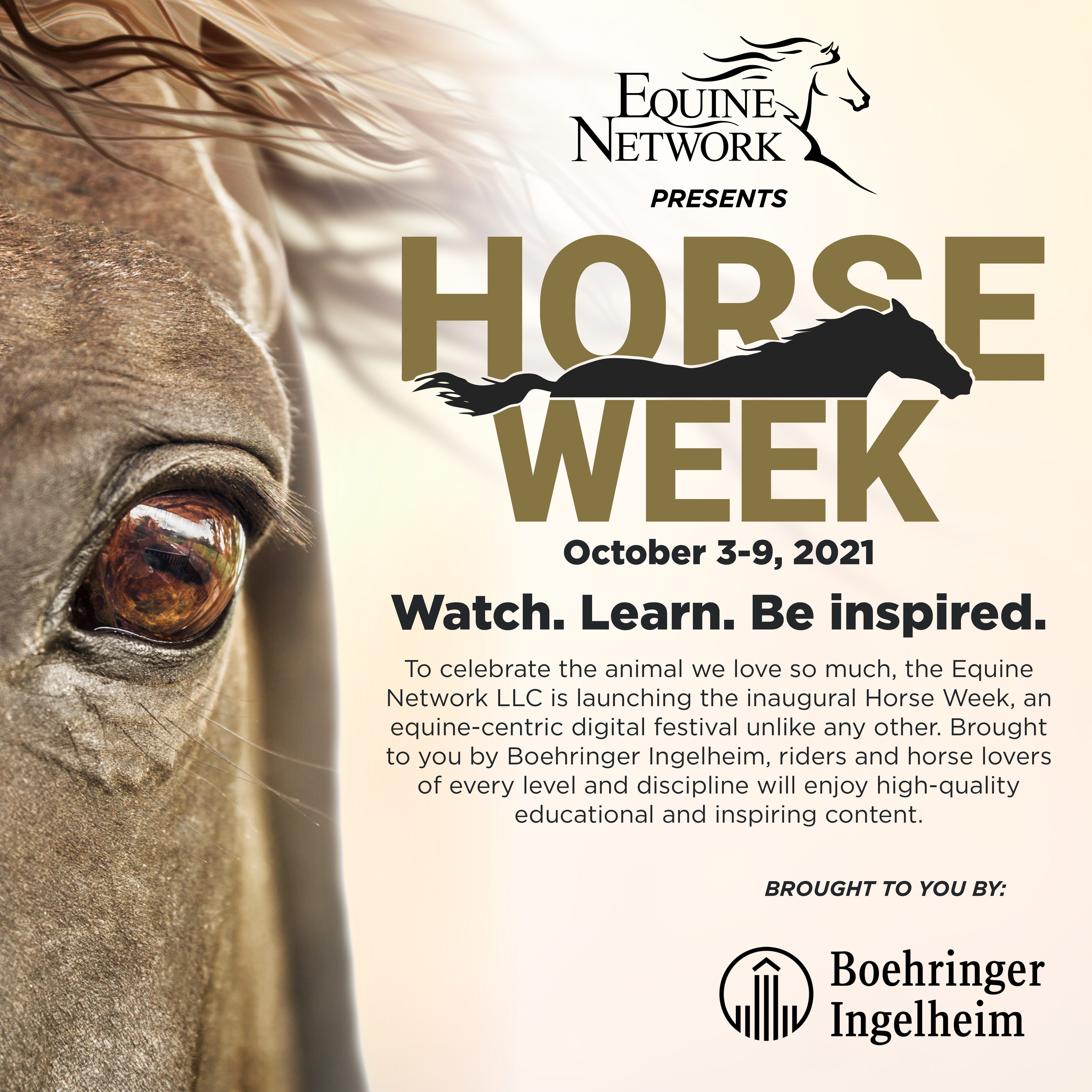 What is Horse Week?
Presented by the Equine Network and brought to you by Boehringer Ingelheim, Horse Week offers over 25 hours of fresh high-quality educational and inspiring video content that riders and horse lovers of every level and discipline will enjoy.

When is Horse Week?
October 3–9, 2021

How/where do I watch Horse Week?
Viewers can stream all Horse Week video content from any smart device by tuning into www.horseweek.tv

How much does it cost to watch?
Horse Week is 100% FREE! Viewers will have complete access to all Horse Week content for no charge.

What type of content can I expect?
Incredible and compelling stories of the impact horses have on the lives of others from all walks of life, clinics with industry leading professionals, profiles on both equine athletes and equestrians from across the different disciplines.


How can I stay up to date with all things Horse Week?
Subscribe to our Horse Week newsletter or follow along on Facebook, Instagram, and #horseweektv.
Copyrighted by Equine Network, LLC